Shipping and payment
How may I pay my order?
You can pay online with your bank card: Bancontact, Maestro, Mastercard and Visa. You can also pay by bank transfer: ING, Belfius, CBC and KBC.

Is the payment secure?
Yes, the payment is completely secure.
Our partner, HiPay, guarantees a completely secure and reliable payment procedure that meets all the safety standards in force. If you would like more information about our partners, please click on its logo below to be redirected to its website.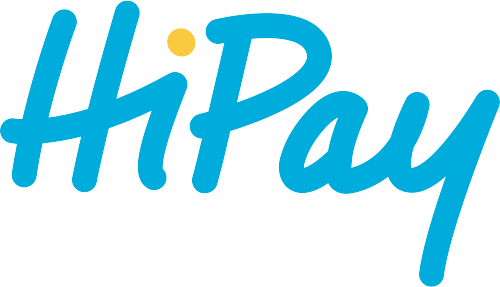 If you wish, you can also pay your order via Paypal (with or without creation of account).

What are the shipping options?
For all orders, two delivery modes are available to you:
Delivery at home, at work or at a neighbor's house:
Our partner Bpost delivers your package directly to the delivery address that you indicated when ordering. If this is a gift, you can also have the parcel delivered directly to the person.
We deliver directly to the "Mondial Relay" point than you selected at the time of ordering. You then retrieve your order directly in the relay point during the opening hours of it. Currently, this delivery method is only available in Belgium, France and Luxembourg.
What are the shipping cost?
Shipping is free for all orders delivered in Belgium and France.
For shipping in Germany, Luxembourg, the Netherlands and United Kingdom, the shipping costs are 10 € regardless of the amount of the order.
Belgium

Home delivery: FREE
Pick-up point: FREE


France

Home delivery: 5€ / 10€ depending package size
Pick-up point: FREE



Luxembourg

Home delivery: 5€ / 8€ / 15€ depending package size
Pick-up point: 3,50€



The Nederlands

Home delivery: 5€ / 15€ depending package size




Germany

Home delivery: 8€



Spain, United Kingdom, Italy, Austria and Portugal

Home delivery: 13€

Bulgaria, Cyprus, Czech Republic, Denmark, Estonia, Finland, Greece, Hungary, Ireland, Latvia, Lithuania, Monaco, Poland, Romania, Slovakia, Slovenia, Sweden

Home delivery: 18€

Shipping costs include preparation and packaging costs as well as postage. We recommend that you group all your articles in one order. We can not combine two orders placed separately and shipping charges apply to each. Your package is shipped at your own risk, but special attention is paid to fragile items.

The dimensions of the boxes are appropriate and your items are properly protected.
What are the delivery time?
Packages are usually shipped within 2 working days after receipt of payment. Our partner Bpost delivers, in general, 24 hours (in Belgium) from the take-over of the package, without exceptional overload and cases of force majeure. For other countries, the average delivery time is 3 to 5 days. However, we are not responsible for the actual delivery time of your package.
In high season and during balances, the time needed to prepare your order or the delivery time by our partners could be longer. Please take this into account when ordering.
In witch countries do you deliver?
We deliver to Belgium, France, Luxembourg, the Netherlands, Germany and the United Kingdom. If you wish to be delivered to another country, please contact us so we can analyze the feasibility.
Can I have my order delivered to another address?
Of course. You simply have to mention the address to which you want to be delivered during the ordering process. You can thus be delivered to your workplace, to a neighbor or have your order delivered directly to the person to whom you wish to offer it.
However, it is not possible to change the delivery address once the order has been validated.
Is it possible to track my order?
Yes. Please contact our customer service for the tracking number of your package.
What happens if I am not present at the time of delivery?
If you are absent on the first attempt to deliver, Bpost will leave a notice in your mailbox. You will then have two possibilities:
Contact Bpost to request a second pass to the delivery address
Take out the package from the nearest post office
Other questions about the shipping and the payments?
For any other questions, please contact our customer service.